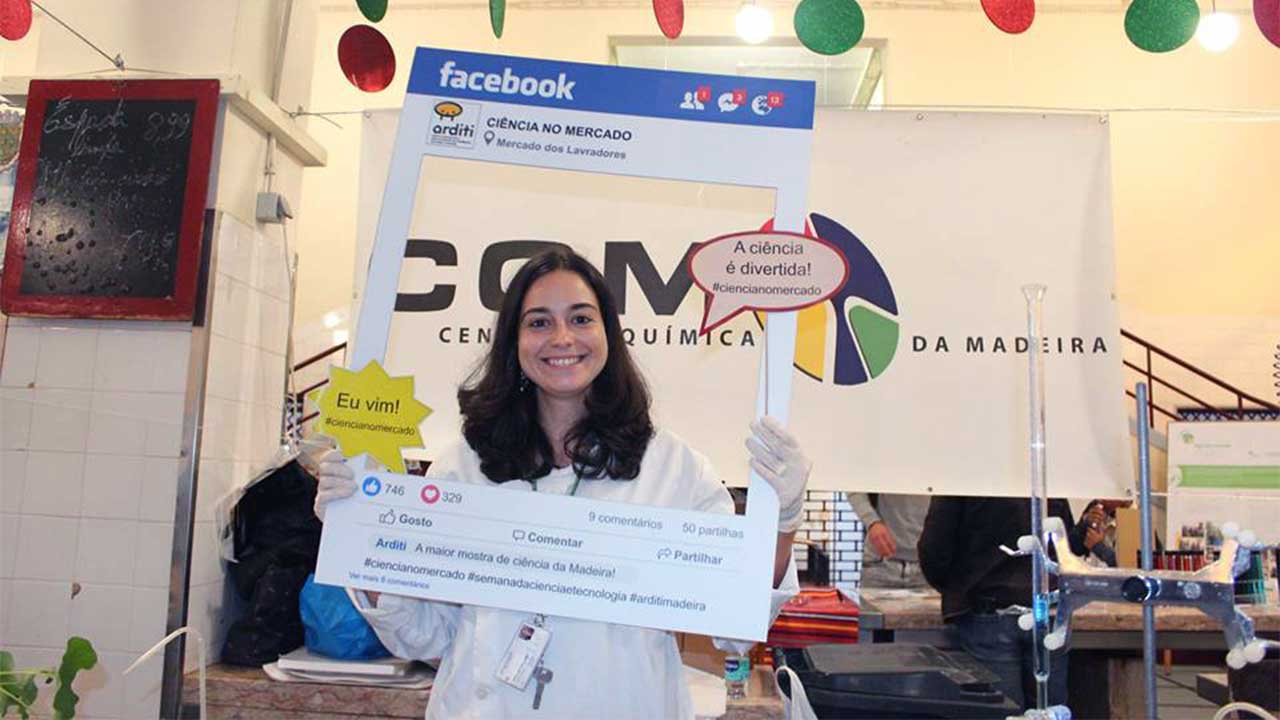 CQM was once again at Science at the Market and this year we showcased how hydrophobic surfaces work, an assortment of metal nanoparticles, ice cream caviar and the classic aromas of Madeira Wine.
Science at the Market ("Ciência no Mercado" in Portuguese) is a yearly event organized by ARDITI – "Agência Regional para o Desenvolvimento da Investigação Tecnologia e Inovação" (Regional Agency for the Development of Research Technology and Innovation), during the Portuguese week for Science and Technology.
As in previous years, CQM brought a few experiments with critical applications in our daily lives. This year's experiments were hydrophobic surfaces, metal nanoparticles, the classic aromas of Madeira Wine and the liquid Nitrogen ice cream caviar. If you missed any of our experiments, you can watch them on our latest video.