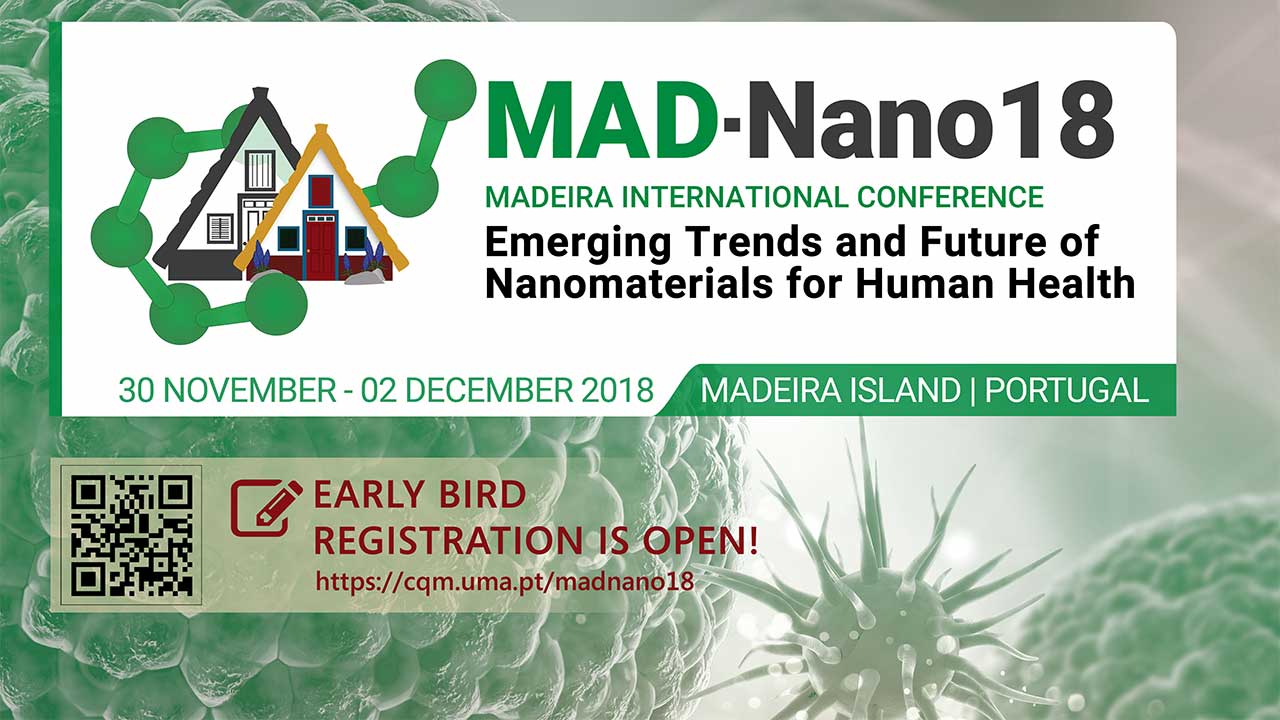 CQM is organizing the conference "MAD-NANO18: Madeira International Conference on Emerging Trends and Future of Nanomaterials for Human Health" from November 30th to December 2nd, 2018.
MAD-NANO18 will cover various disciplines related to nanomaterials and nanotechnology.
The aim of this meeting is to bring together students, researchers, faculty members, experts from health systems (e.g. Hospitals) and companies on a common platform to present the most recent achievements and views on the field, discuss and look to the future of nanomaterials for human health applications.
For some of the highlights of MAD-NANO18 you can watch our latest video.
For more information, submission of abstracts and registration: http://bit.ly/MADNano18 (Until September 15th, 2018).