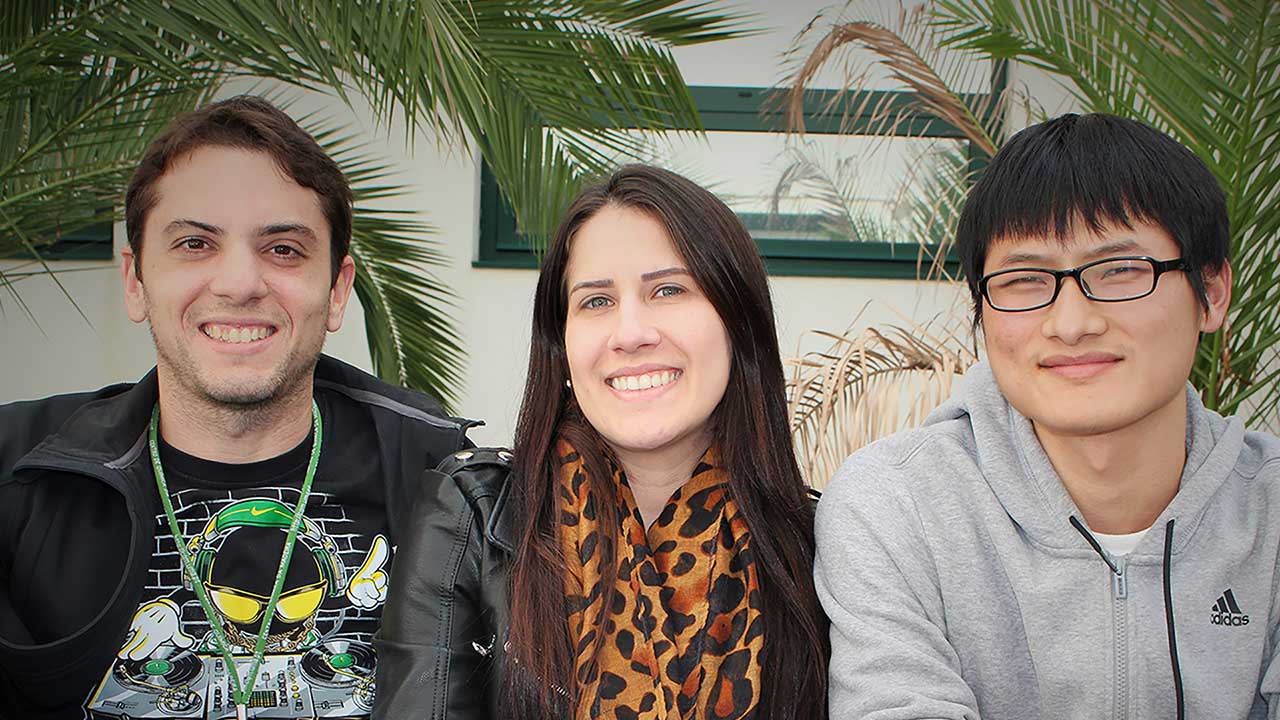 Hugo Eulálio, Flávia Santos and Jipeng Chen all came to CQM as part of their studies. Hugo and Flávia are both PhD studens from Brazil and Jipeng is an MSc student from China. We sat down the with them and asked them about their experience at CQM and Madeira Island.
JIPENG CHEN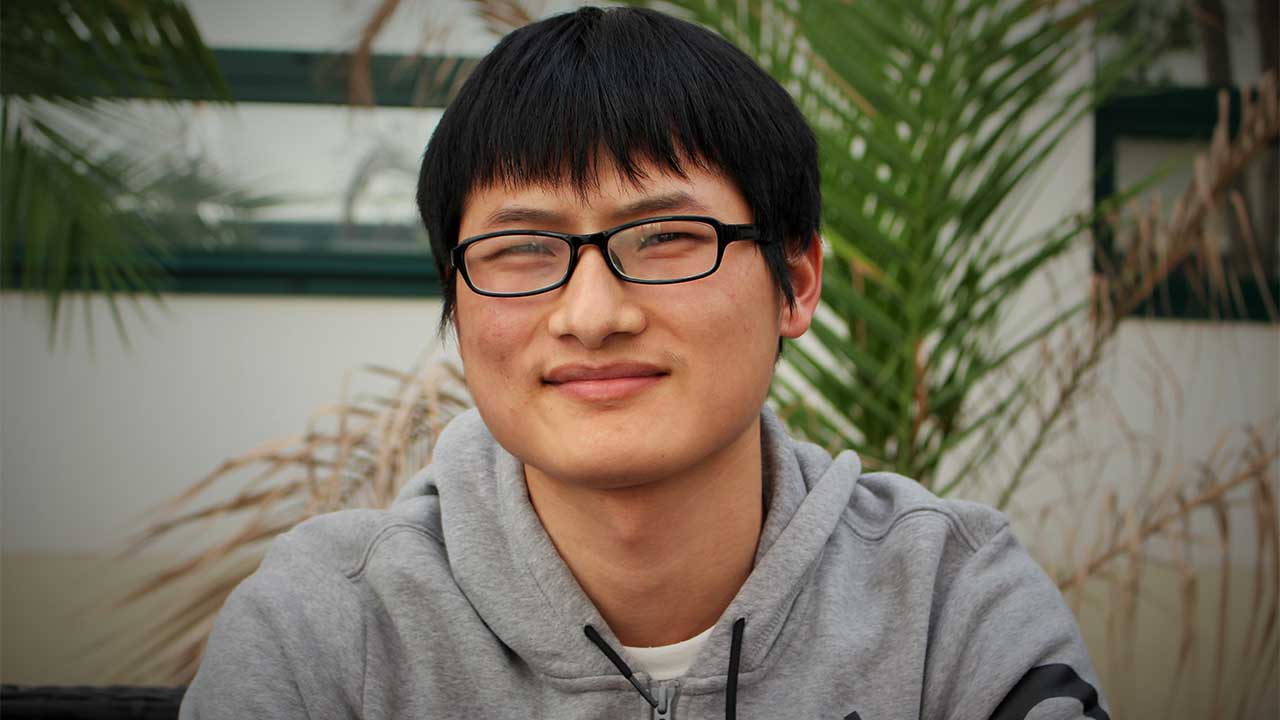 Country of Nationality: China
University: Shanghai University of Engineering Science
I've applied for a three-month internship at the Madeira Chemistry Research Centre within the framework of the Chair in Nanotechnologies Santander/UMa. The work I've been developing is part of the research line under development in CQM related to the synthesis and functionalization of dendrimers for medical applications.
I think the laboratories size compared is equivalent to Shanghai. The main problem in Shanghai is that there are a lot of people for the same laboratory, so it seems smaller. One thing that I enjoy the most is the balanced time between work and recreation. Here I can enjoy much more the free time doing things I like. The culture is very different. I've been eating a lot of fish and tried different kinds of beer. I hope I can come back in the future! I would recommend everyone to come here because of the excellent working conditions, nice people, organized and good supervision at work.
Happy New Year of the Pig!
---
FLÁVIA SANTOS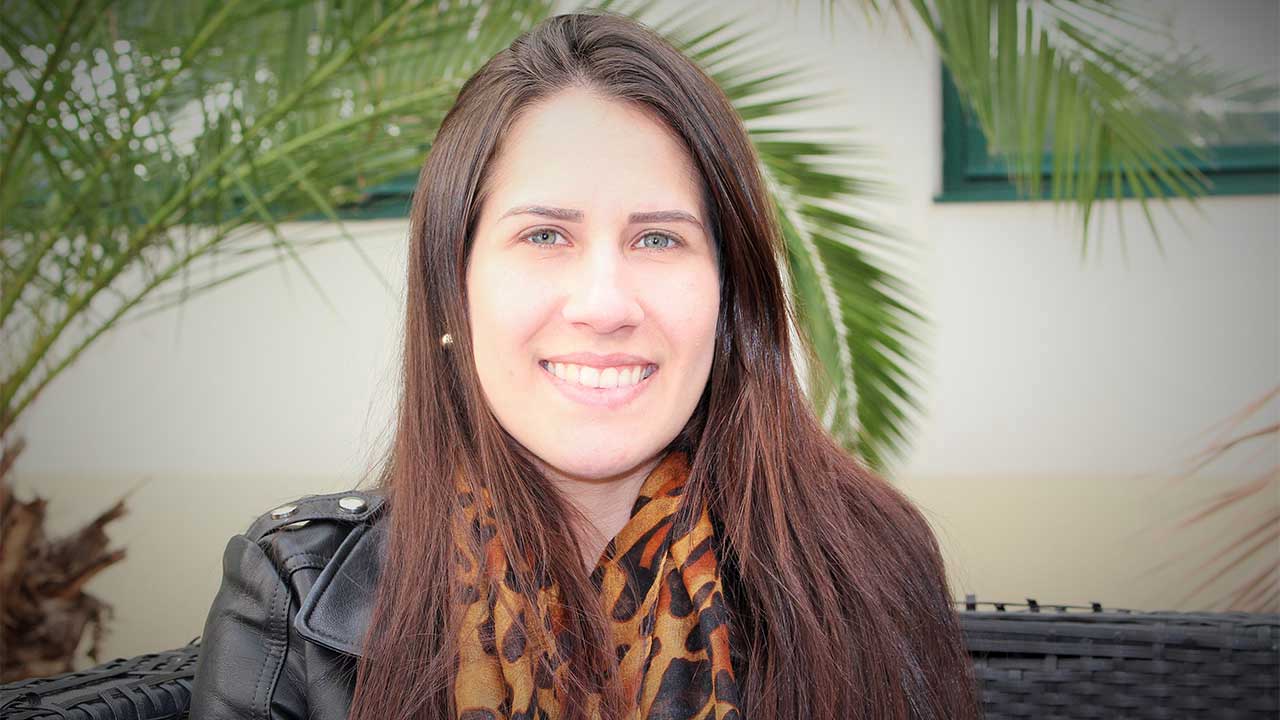 Country of Nationality: Brazil
University: Universidade Federal de Campina Grande
I came to the Madeira Chemistry Research Centre (CQM) because my supervisor knew a Professor here and he wanted to maintain the partnership. Also, I thought it would be a good professional and personal experience. I've been developing some biological samples trials and upgrading my technique by learning other methods. The work environment here is very good and I've been receiving a lot of guidance from my current supervisors. About the laboratories, equipment and common areas I think it's ok. The fact that not every equipment has a technician is a positive factor for me because I can learn more about the equipment.
I absolutely love Madeira Island, it´s landscapes and the food. I've been tasting a lot of different things, specially pastry.
In the future, I would like to apply to public contest as a researcher and possibly teaching.
---
HUGO EULÁLIO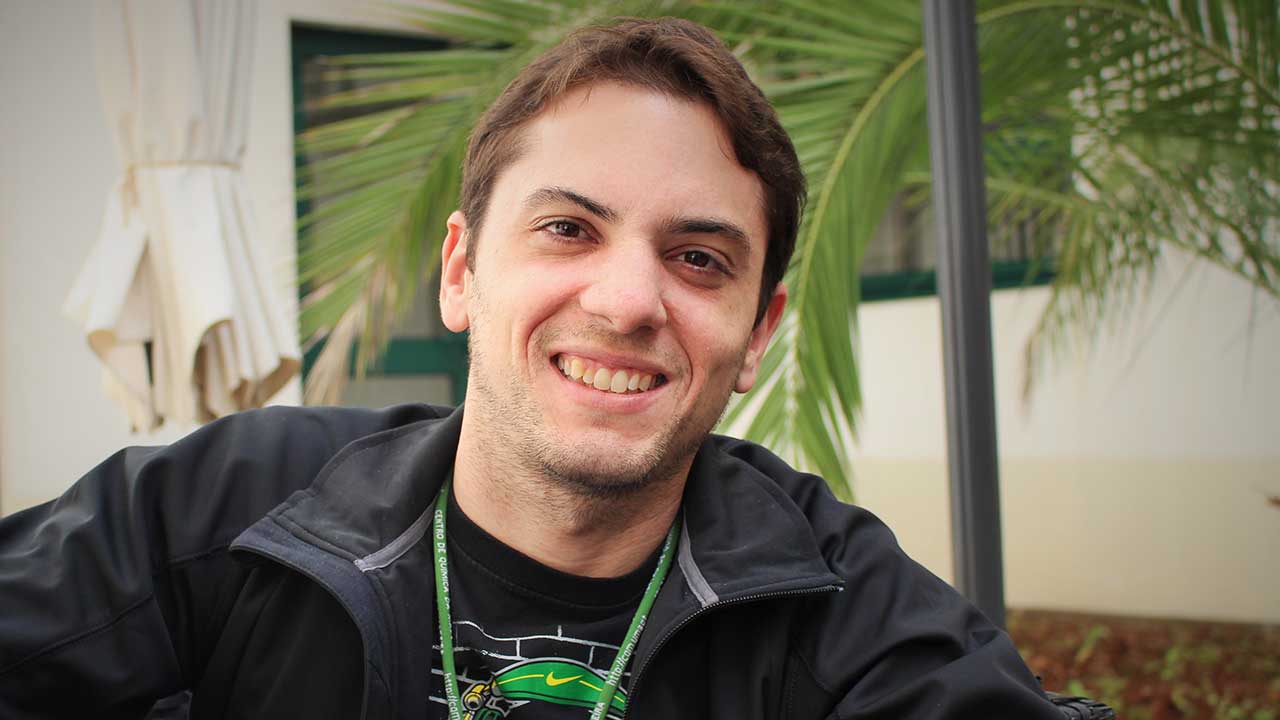 Country of Nationality: Brazil
University: Universidade Federal de Campina Grande
I am being very well supervised and I have a lot of support. I've had the chance to stroll around the Island and I think it's fantastic! I really like local dishes and drinks. The people here are very friendly and make us feel like we were at home. This is a very good experience and I would advise everyone to come here. In the future, I would like to finish my doctoral program and maybe apply to a contest in Work Security Engineering.As Flávia, I also came to Madeira Chemistry Research Centre (CQM) because we had a supervisor who knew a Professor here. I thought it would be a very good opportunity to upgrade my professional skills. Even though it's up to us doing the trials, things are very well organized. We plan the trial according to the equipment agenda and learn a lot from that.