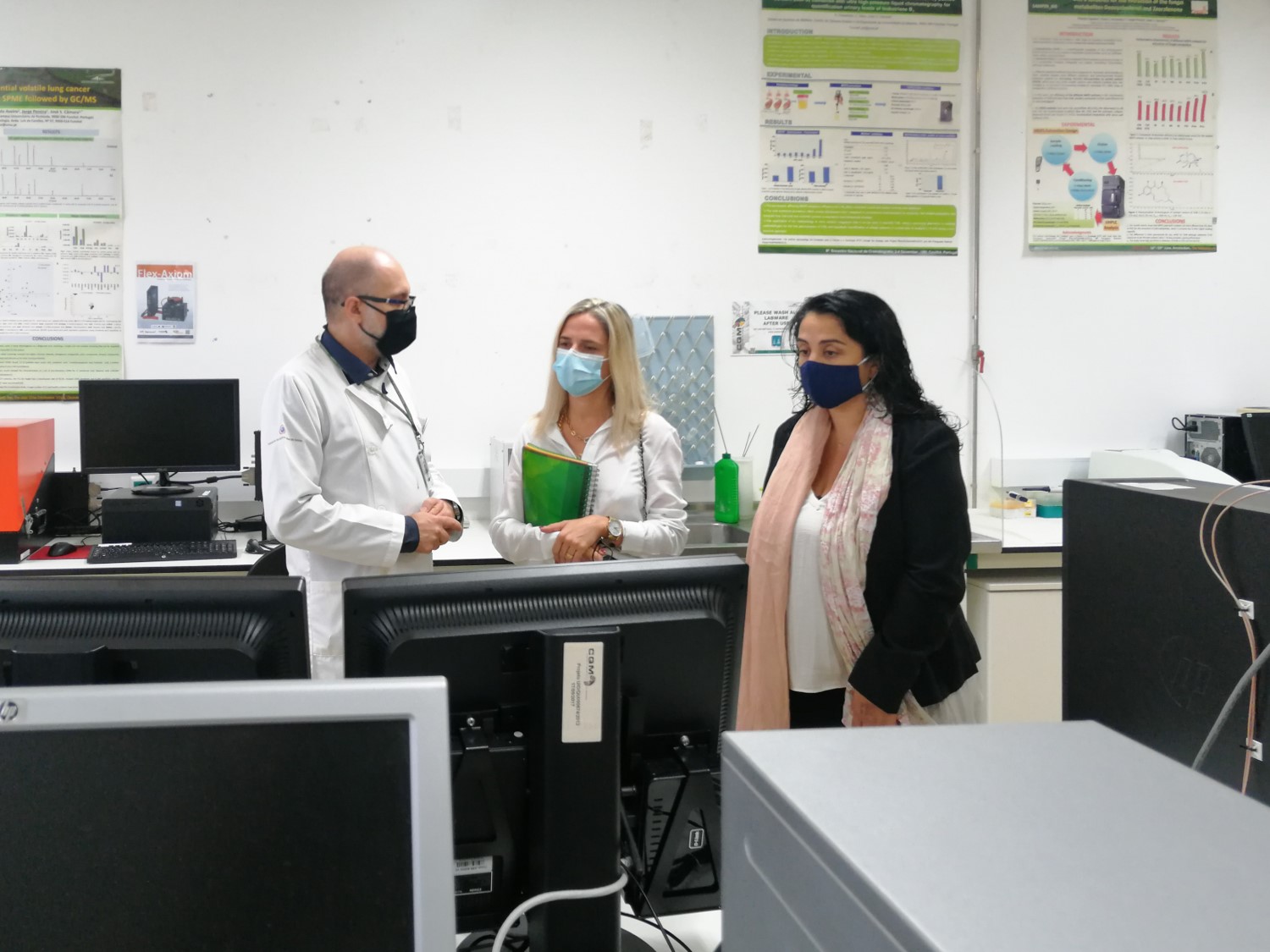 Last Thursday, the Madeira Chemistry Research Center received a visit from SESARAM (RAM Health Service), represented by its President of the Board of Directors, Dr. Rafaela Fernandes, and by the Member of the same Board, Dr. Filipa Rodrigues.

This visit by SESARAM to the CQM served to know the Unit's installed capacity in different research areas, namely in the health area. Following the visit, a working meeting was held with the presence of the Scientific Coordinator of CQM, Prof. João Rodrigues, and the other members of the Executive Committee of the CQM, Prof. José Câmara, and Prof. Helena Tomás.

At this meeting, plans for mutual cooperation in the ​​research area were discussed, as streamlining and simplifying contact channels, training, and sharing of human resources between the two institutions.