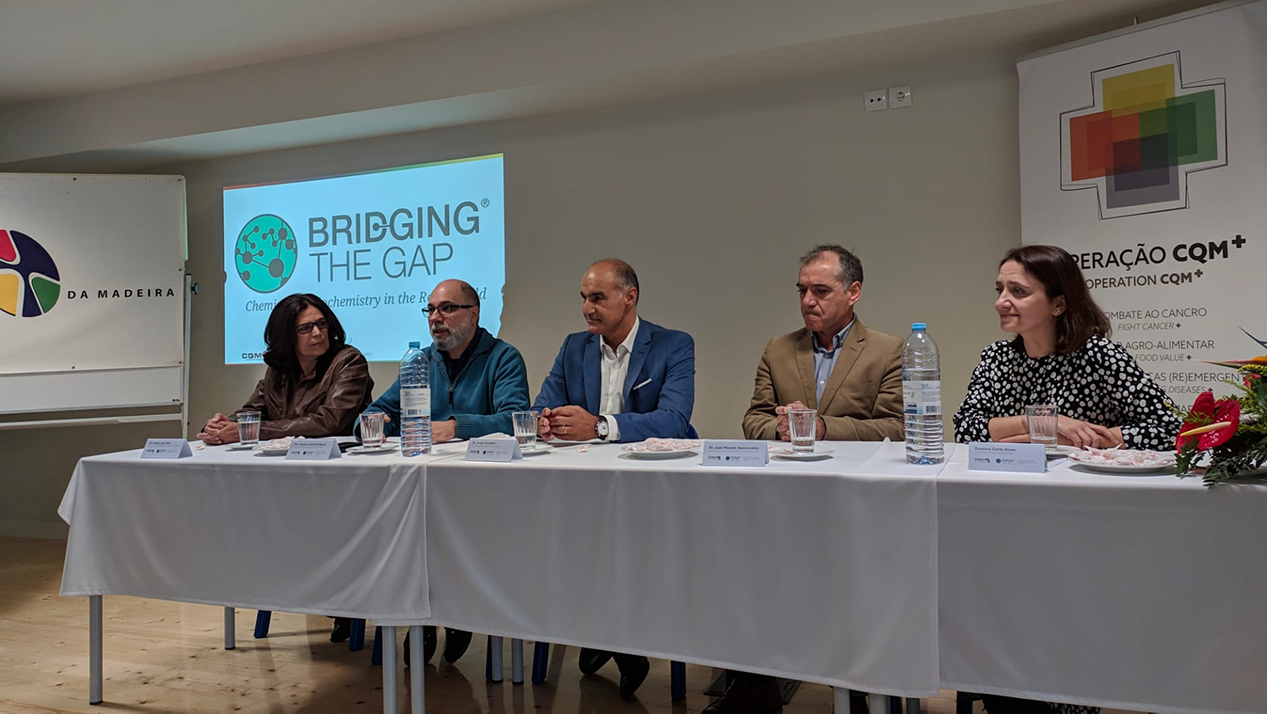 The Madeira Chemistry Research Centre (CQM), within the scope of its project "Bridging the Gap® (BtG®) - Edição Aldeias", brings science closer to the youngest this time in Escola Básica e Secundária Professor Dr. Francisco de Freitas Branco of Porto Santo - between the 19th and 20th of February, 2020.
During these days, 220 students from the 7th to the 12th grade had the opportunity to participate in several experimental activities and attend lectures in the area of ​​Chemistry and Biochemistry. This new format of the activity, which was tested for the first time at EBSPS, aims to reach the largest possible number of educational establishments in the most peripheral municipalities in the Region, complementing the different activities underway in the BtG® project started by CQM in 2015.
The opening session took place on February 19th at 9 am and was attended by the Regional Secretary for Education, Science and Technology, Dr. Jorge Carvalho, the the Scientific Coordinator of CQM, Professor João Rodrigues, the BtG® Coordinator, Doutora Carla Alves, the President and Vice-President of the Executive Board of EBSPDFFB, Professor José Ricardo Vasconcelos and Professor Maria José Vital, as well as other local entities.
The BtG® project is part of the CQM's mission to serve the Society, and is open to all interested parties, offering personalized science dissemination activity packs in schools, houses and other private or public entities. For appointments or more information, those who are interested can contact the project coordinator via email () or telephone (291 705 119) and visit the project's website at https://cqm.uma .pt/dissemination/bridging-the-gap.