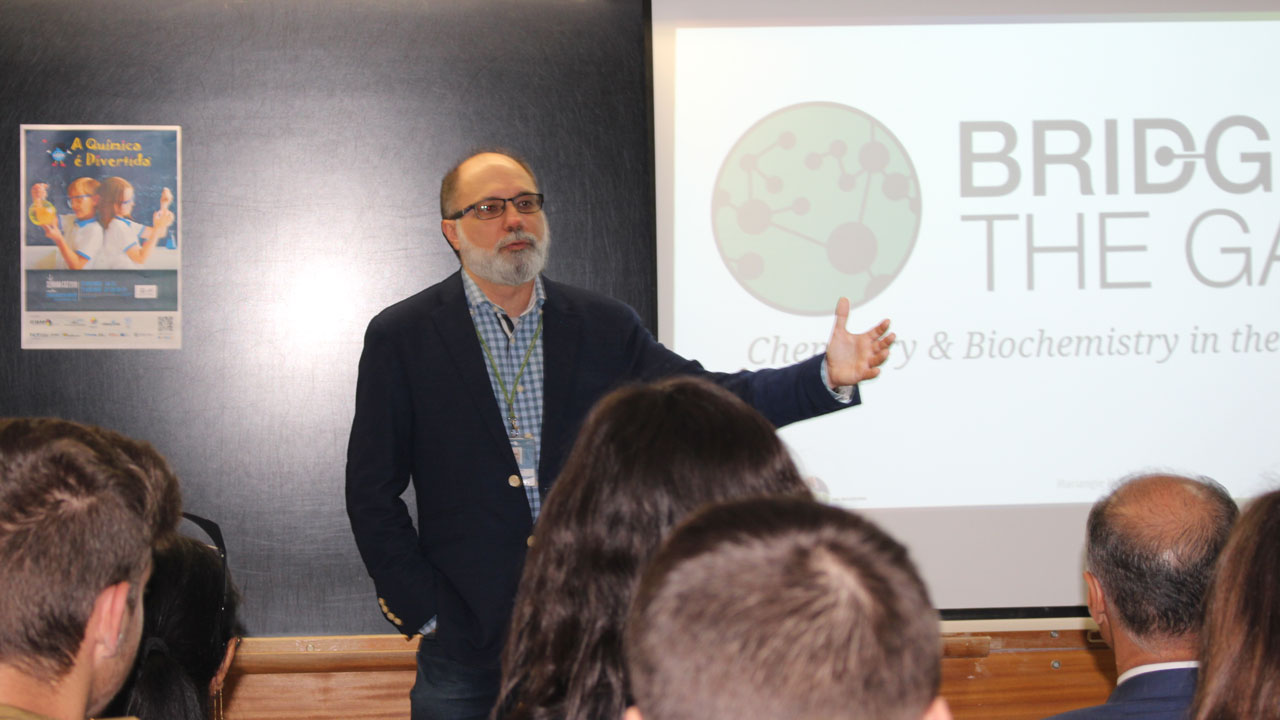 Opening session of the "Bridging the Gap® (BtG®) - Edição Aldeias" pilot project at Escola Básica e Secundária da Ponta do Sol (EBSPS) on October 21, 2019.
The Madeira Chemistry Center (CQM), under the scope of the Bridging the Gap® (BtG®) project, brings science closer to the young people with the launch of a pilot activity at Ponta do Sol Elementary and Secondary School (EBSPS).
From October 21 to 23, around 240 students from 7th to 11th grade had the opportunity to try various experimental activities, attend and participate in short lectures in the area of ​​Chemistry and Biochemistry. This new format of the activity, which was tested for the first time at EBSPS and will be extended to as many schools as possible, complements the different ongoing activities in the BtG® project initiated by the CQM in 2015.
The opening session of this new activity of the BtG® project took place on October 21st at 10:00 am at EBSPS and was attended by the Regional Secretariat of Education, Dr. Jorge Carvalho, the CQM Scientific Coordinator, Professor João Rodrigues, EBSPS Director, Professor Ricardina Andrade, and EBSPS Chemistry group delegate, Professor Olga Fernandes.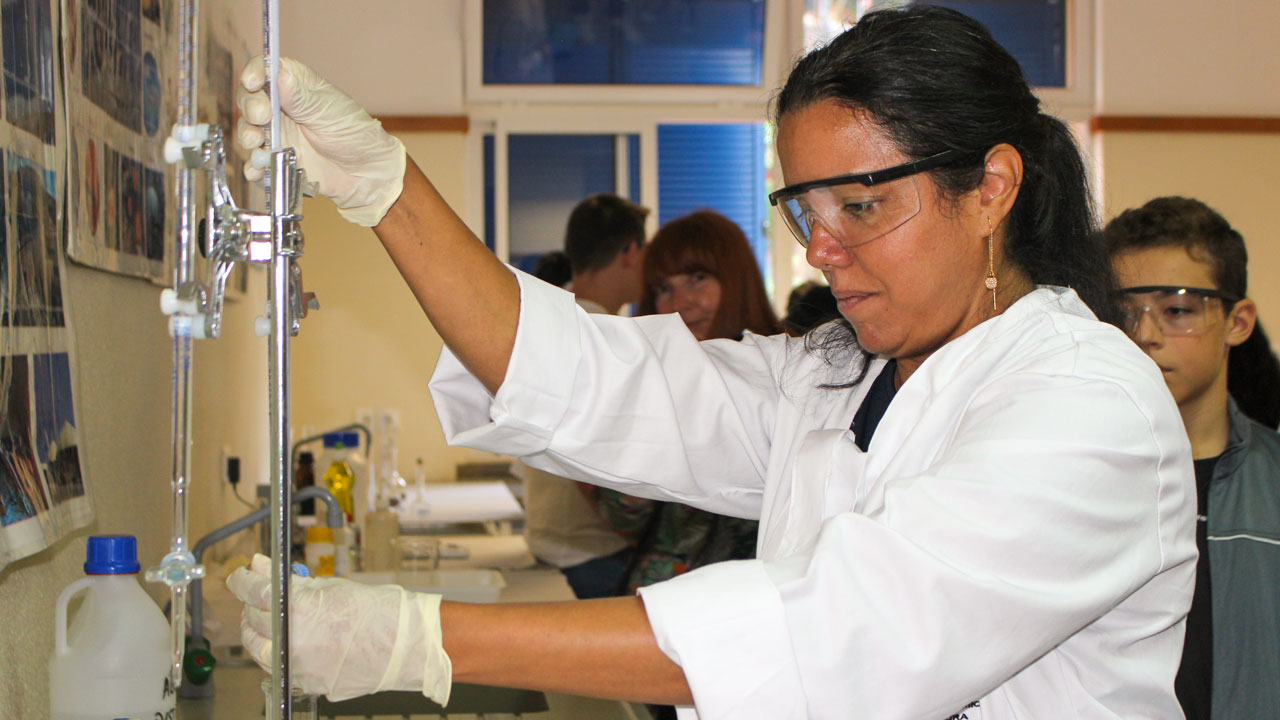 The BtG® project is open to all those who are interested in these activities and offers specific science activity packages in schools, houses and other private or public entities. For more information interested parties should contact the project coordinator via email, or telephone (291 705 115) or visit the project page (https://cqm.uma.pt/dissemination/bridging-the-gap).