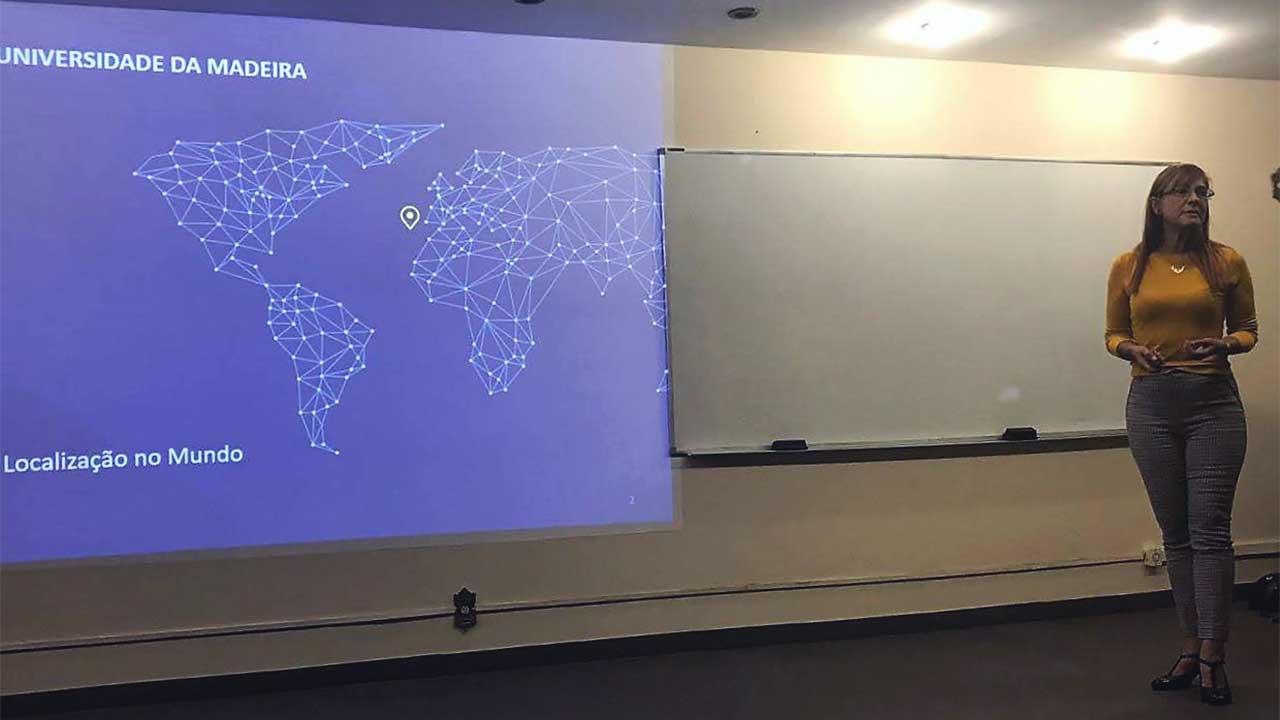 Prof. Paula Castilho - senior researcher at the Madeira Chemistry Research Centre – was invited to spend October 24th through November 3rd, 2018 at the Faculty of Pharmacy of the Federal University of Juiz de Fora, Minas Gerais; Brazil.
This faculty has recently been awarded a PhD program in Pharmaceutical Sciences. Within the frame-work of the celebration of the approval of this new program, she gave four lectures and met with the Direction of International Relations. At this meeting she proposed the following active Agreement of International Cooperation between the two Universities;
26/10- Presentation of the University of Madeira and the Madeira Chemistry Research Centre to the entire community of the Faculty of Pharmacy and other interested parties;
29/10 - Phytochemical profiles and bioactivity of plants from Macaronesia
30/10 - Anthocyanins in nutraceuticals and functional foods for diabetes and obesity control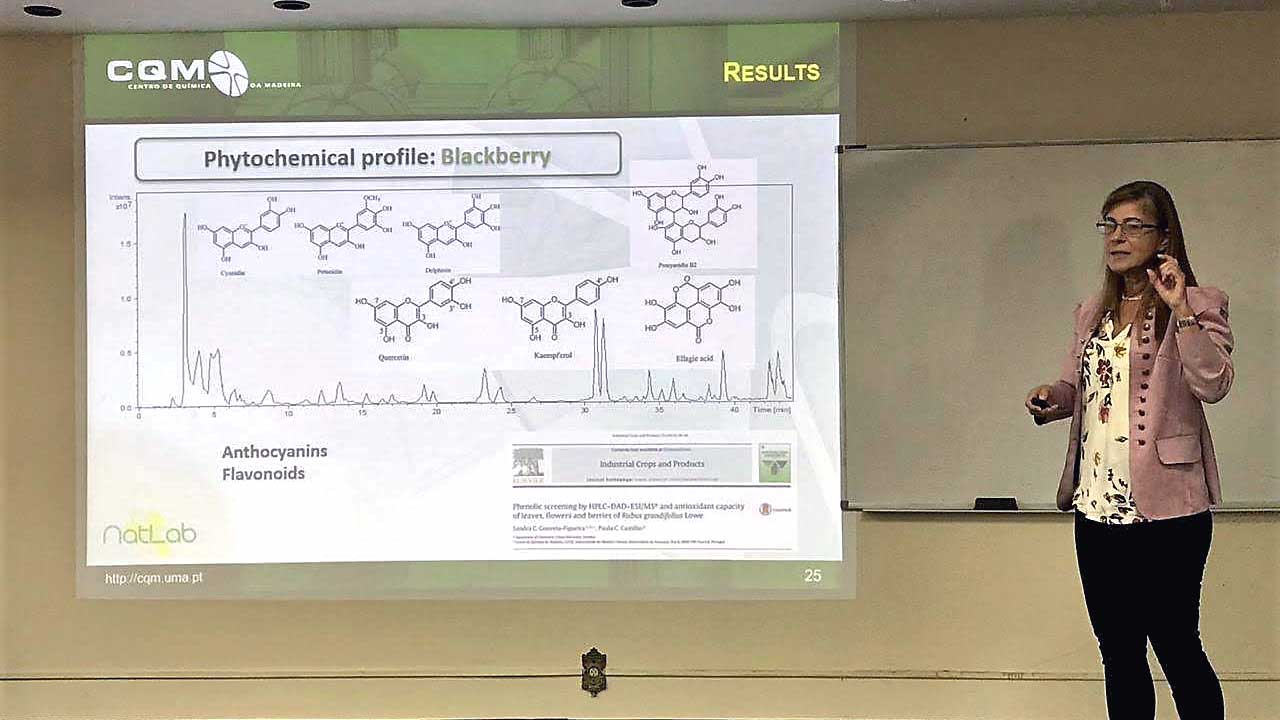 31/10 - Laurissilva forest arboreal species as source of bioactive natural products
1/11 - Meetings with entities in charge of the Faculty of Pharmacy to consolidate cooperation
2/12 - Private visit to the Candido Tostes Dairy Institute (with a view to cooperation under the PREMIUM project, ongoing at CQM) - obtaining reference strains of dairy bacteria.
There were also several meetings with students of the postgraduate and masters, now having a master's degree with joint orientation, where they work with vegetal extracts from Madeira's plants.