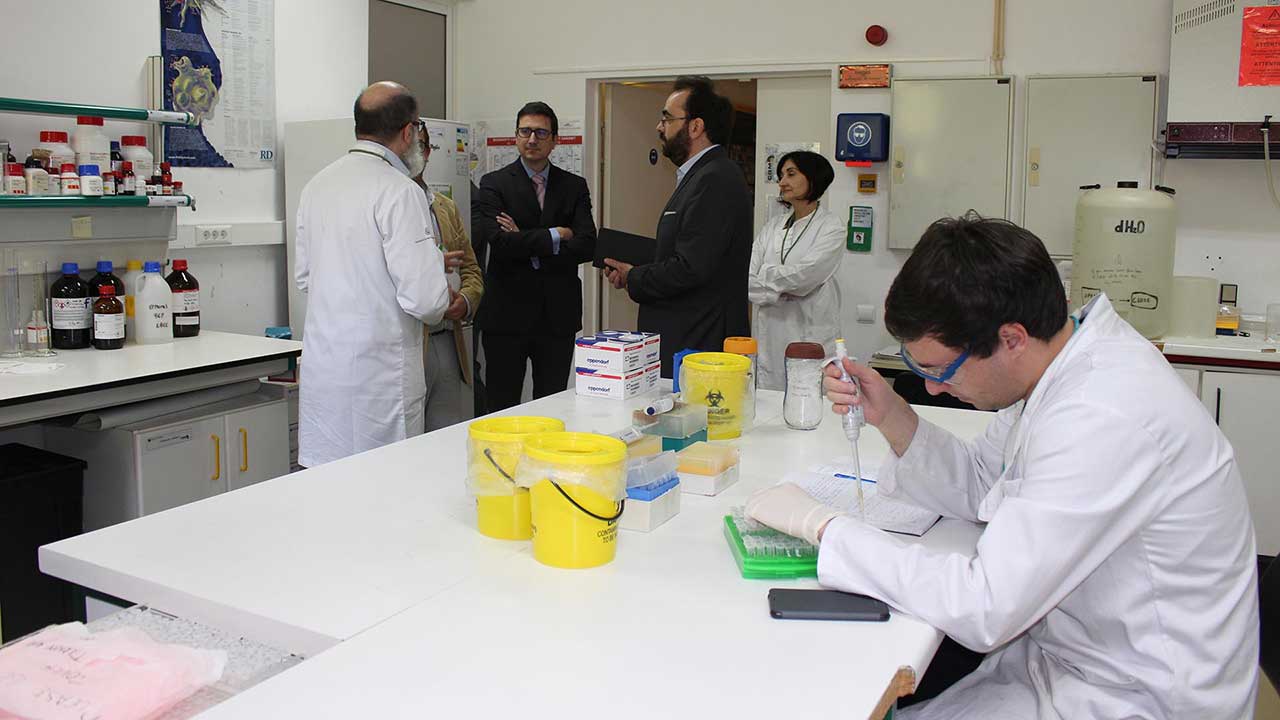 On the 31st of January Frederico Lyra (Science and Innovation Officer) and Hugo Marques (Head of Economics & Prosperity) from the British Embassy in Portugal visited CQM.
The representatives of the British embassy came to CQM looking for more information on the research underway with the goal of bridging the gap between CQM, and other Portuguese research institutions, and British research institutions and initiatives with a focus on cancer research.
Frederico Lyra and Hugo Marques visited some of CQM's labs including the new Lab of the Future and some of CQM's equipment. You can follow their visit on our latest video.