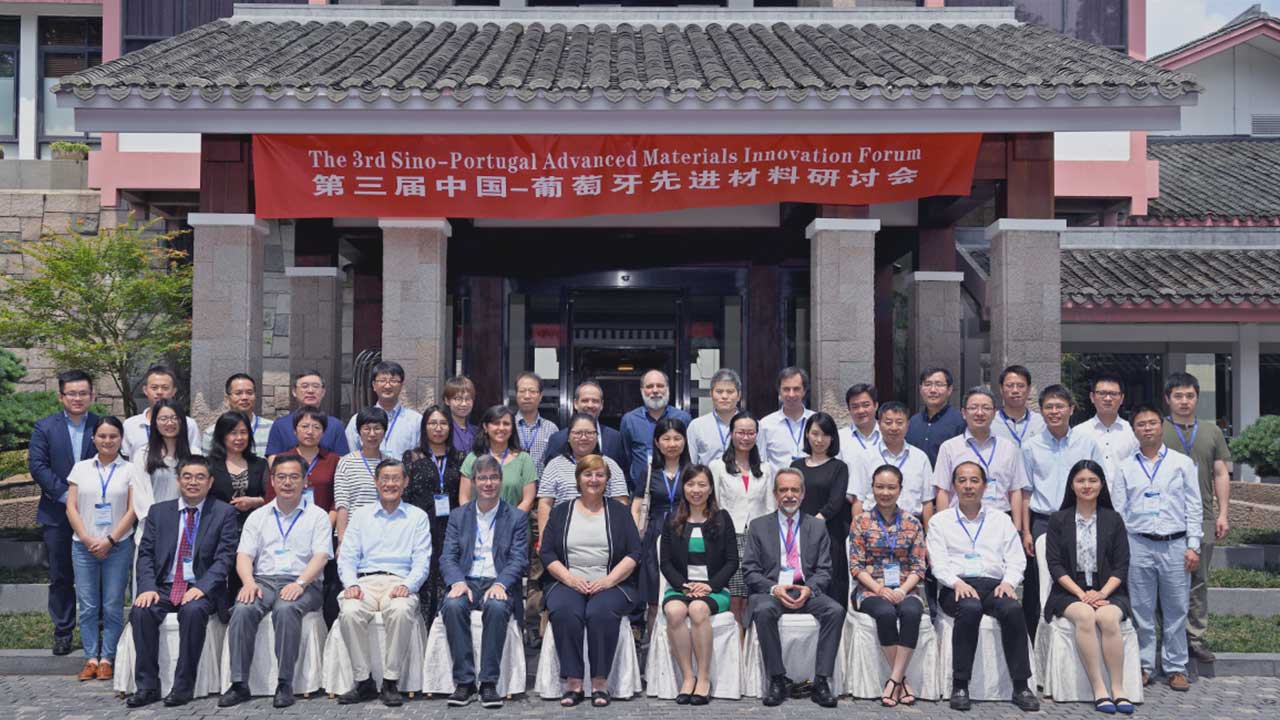 CQM coordinator, Professor João Rodrigues attended the Third Sino-Portuguese Forum of Materials and Innovation that was held between June 13th and 16th 2018, in Hangzhou (Zhejiang Province), China.
The forum is part of the activities of the Portugal China Center on Advanced Materials Innovation, founded in 2013 at the University of Zhejiang. This forum, which is held every two years, involves universities, research institutes and companies from both Portugal and China, and is dedicated to the discussion and promotion of R&D work involving teams from both countries in advanced materials for industry. In this edition, the Portuguese delegation was led by Professor Helena Pereira, the Vice President of the Foundation for Science and Technology (FCT), and had the participation of Professor João Rodrigues, Senior Researcher of CQM and one of the promoters of scientific cooperation and technological development within the framework of the international project "One belt, one road".
During the conference, Professor João Rodrigues had the opportunity to present the work in progress and the results of 8 years of scientific and technological cooperation with several Chinese universities that resulted in more than 115 joint publications, and the exchange of over 25 students and researchers between China and Madeira. This meeting, which was attended by representatives of the highest levels of the Chinese Government and the Department of International Cooperation of the Ministry of Science and Technology of China, also provided a chance to meet several bilateral projects with companies and a visit to a company that produces materials of medical and cosmetic use. Professor João Rodrigues participated in this conference with the support of the Science and Technology Department of the University of Zhejiang, China, Science and Technology Foundation (CQM Strategic Project - OE / QUI / UI0674 / 2013) and the Regional Agency for Development of Research Technology and Innovation (M1420-01-0145-FEDER-000005-CQM+ (Program Madeira 14-20).