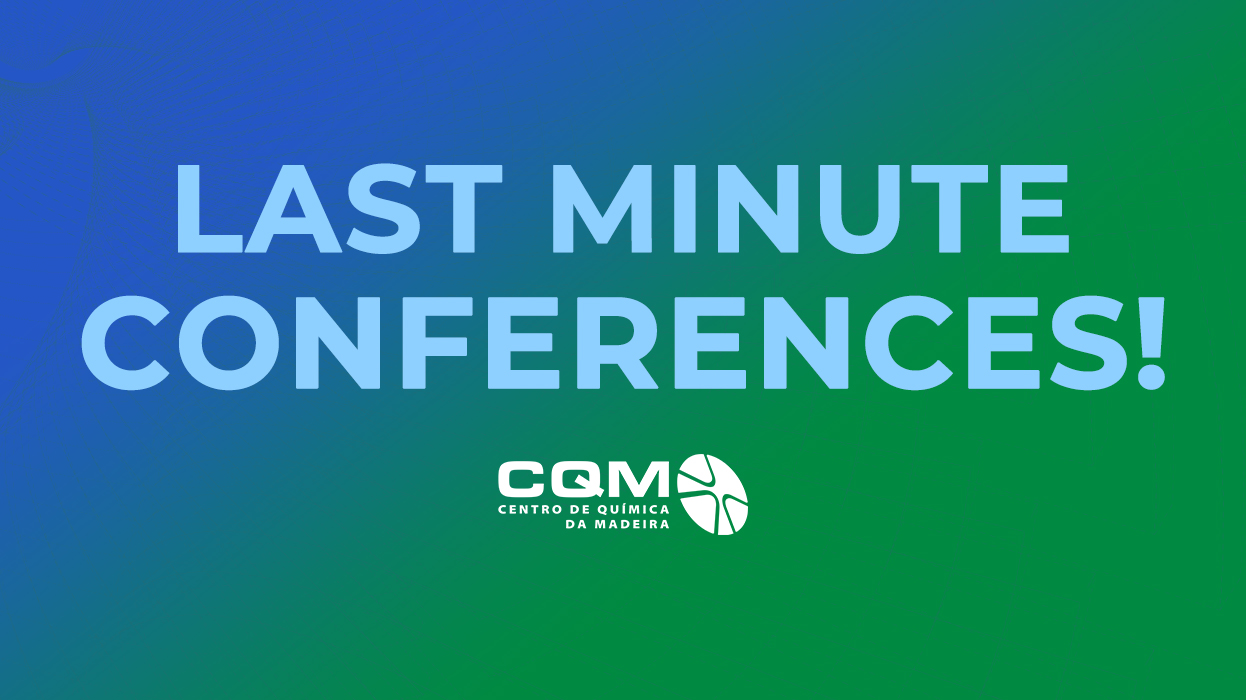 The Madeira Chemistry Research Centre (CQM) will organize, next 21st of April of 2023, two "Last Minute Conferences", to be held at Sala do Senado, University of Madeira (Campus da Penteada), from 15h30.

The first conference entitled "Porphyrin macrocycles: natural functions, synthesis and medicinal and catalytic applications" will be given by Professor Emeritus José A. Silva Cavaleiro (University of Aveiro, Portugal), where reference will be made to the temporal evolution of scientific knowledge about such compounds. Not only certain synthesis methodologies for such derivatives will be presented, but also some of their applications will be considered. Particular mention will be made of medicinal applications such as anti-cancer agents and also catalytic agents.
Next, we will have the lecture of Professor Vitor Francisco Ferreira (Federal Fluminense University, Faculty of Pharmacy, Brazil), with the title "Naphthoquinones: Occurrence, Synthesis and Biological Importance Including Medicinal Uses". This conference will present data from his group's trajectory in the chemistry of naphthoquinones up to the present day, involving synthetic methods and the several biological activities that this promising class of compounds present.
OTHER INFORMATION
| | |
| --- | --- |
| | Registration is required by submitting the form available below until 20th of Abril 2023. |
| | Registration form |